This mid-term report of challenge #3 of Covid-19 INSPIRE hackathon contains the most interesting and valuable achievements, which have been done so far.
There are 19 registered participants in our challenge.
A collaboration with challenges has been established or being negotiated:
Challenge #8 Digitalization of indigenous knowledge in African agriculture for fostering food security – through the incorporation into the African community around such a challenge, 
Challenge #13 Calculation of agro-climatic factors – potential source of information for forecasting regional food supplies – through the visualization and map sharing of calculated agro-climatic factors (ongoing),
Challenge #4 Rural Attractiveness Visualization – through the sharing of maps created in this challenge (negotiated).
Our intention is based on map data sharing using three main open source components (see the figure below representing a schema of map data publishing):

Layer Manager (Layman) QGIS Plugin
HSLayers-NG
Digital Innovation Hub (particularly SmartAfriHub)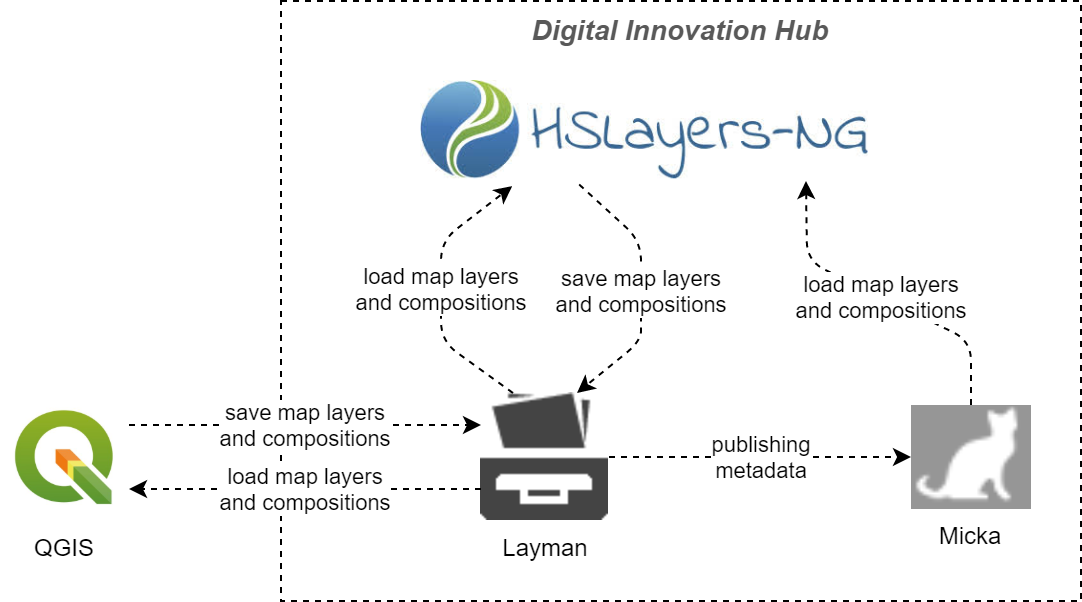 Thanks to the intensive use of the mentioned components, there is a rapid development of them, fixing bugs appeared, enhancing user experience and spreading information about such tools for map data publishing among users.
Solved issues regarding authentication of QGIS plugin
Layman plugin installer updated to be more intuitive
Plugin refactored to request Layman asynchronously
Czech localization added to the plugin
Resolved sharing from HSLayers client to social networks
HSLayers Layman errors notifications made more user friendly
Fixed bugs and adapted GUI of HSLayers drawing tool based on user feedback
Another minor bug fixes
Creation of Covid-19 related maps and map compositions. See the examples below:

Map composition of Covid-19 cases and deaths (new and cumulative) on 1st October 2020 worldwide displayed in QGIS SW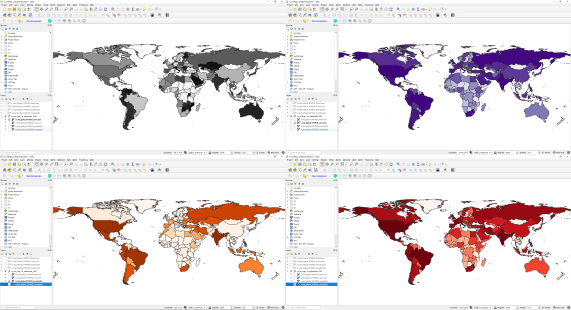 Map composition of Covid-19 cumulative cases from the previous example displayed in the HSLayers web client, i.e. map composition is stored on a HUB and visualized using a web browser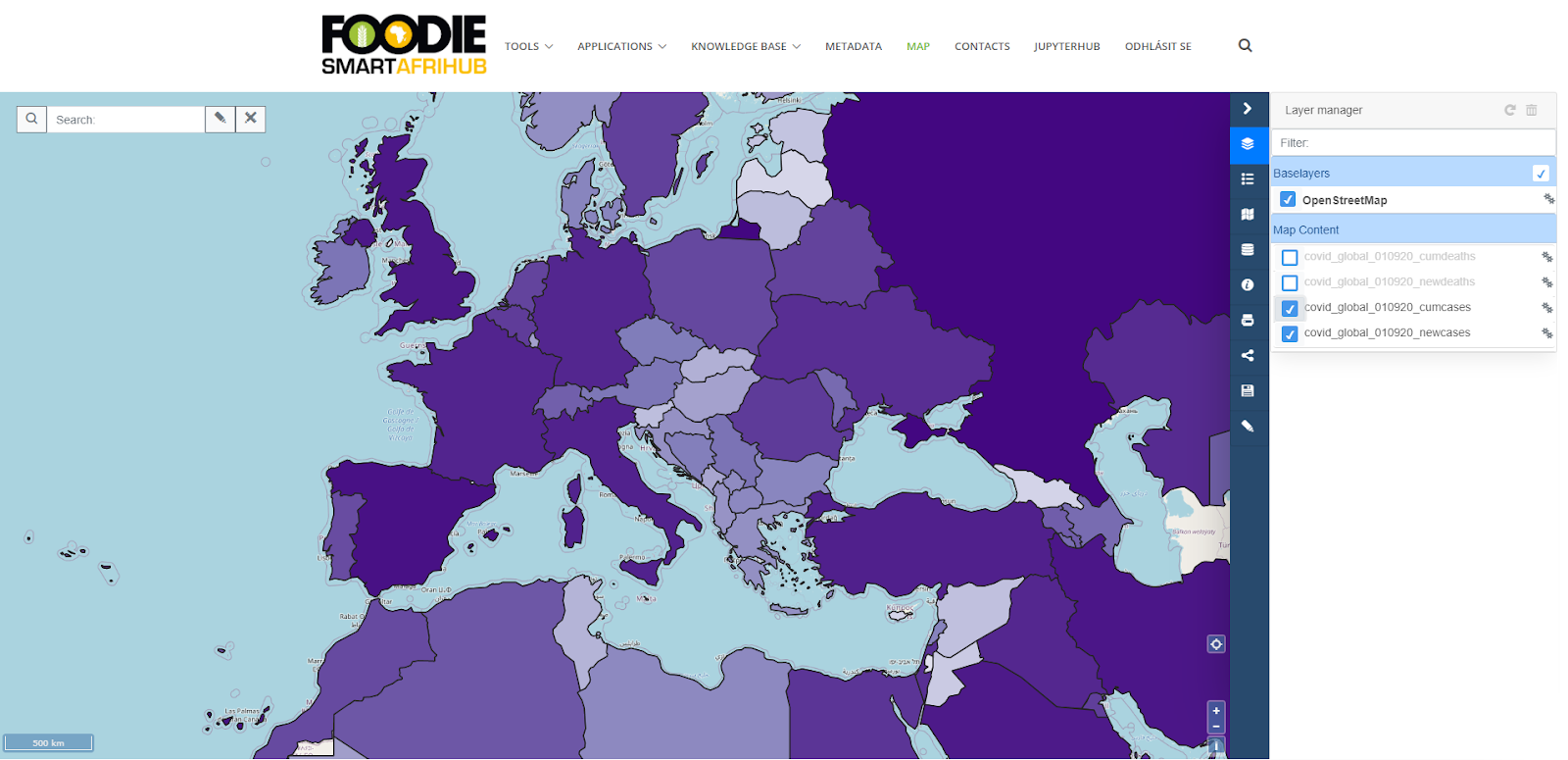 Map composition on Covid-19 weekly cases/cured/deceased in the Czech Republic from 30th September (ongoing work)

Components for metadata harvesting have been set up in Micka catalogue and tested (https://www.agrihub.cz/micka/). Map compositions and data layers had been harvested from the Czech National GeoPortal (https://geoportal.gov.cz/)
A webinar covering Challenge 3 topics was broadcasted on the 1st of October, the webinar's recording is available here: https://event.webinarjam.com/replay/59/nkpy0i5pumzcvyur50
Step-by-step video sequences on how to use Layman QGIS plugin (available here: https://youtu.be/8Z1Gube6nuc) for map compositions and how to use HSLayers-NG for online creation and visualization of map compositions (available here: https://youtu.be/JFAhBCYPaSU) were shooted
Future plans:

Further development of the mentioned involved tools
Further incorporation of users in development of the tools
Spreading the information about our tools and our open source-based approach
Sharing more maps and information helping to established Citizens Science Network for Peer to Peer Maps Sharing
Fulfill cooperation with other challenges of Covid-19 INSPIRE Hackathon